4 tags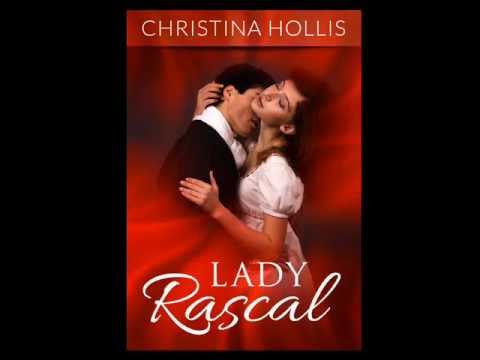 6 tags
2 tags
3 tags
A Lovely Present...
I've been so busy writing, I've only just had time to repot the lovely new lemon tree my daughter bought me to replace the one I lost during the big freeze last winter. Now I can't wait to make lemon curd - when we get enough eggs!
Instagram →
I love Mark McKellier's beautiful photo. It looks like  my bees, dark and industrious.
4 tags
The Count's Challenge...
…is my July release for Harlequin Presents Extra.  I'll be blogging about it on Sunday,  10th July at: http://www.authorsoundrelations.blogspot.com You can see more details of The Count's Challenge on my website, http://www.christinahollis.com where I'm currently running a themed competition, and here -  http://bit.ly/kSYcBQ where you can also buy online as well as on...
Looking Forward To...
…lemon curd around Christmas time. It pays to plan ahead when you're multitasking! My daughter bought me a beautiful lemon tree for Mother's Day, to replace the venerable old plant I lost during our recent devastating winter. That's growing well and has some embryo fruit on it. They won't be ripe in time to make lemonade this summer, but they should be ready to make...
3 tags
Setting the Scene.
So- my latest work in progress has a shipping magnate hero in Leo, a comfort eating heroine in Alexa - what better place to throw them together than on a ferry across the Thames? Luckily, they meet before Alexa gets her hands on the steak, fries and chocolate pudding Leo's behaviour drives her to consume. This is the view from the balcony of Leo's suite at the Dockland's...
This lily smells as good as it looks...
…and it survived against all the odds. I sowed six seeds, nurtured them carefully and - nothing. After a year had gone by, I gave up and emptied the pot of 'dud' seeds and soil onto the greenhouse border. The following spring a single tuft of leaves appeared and this year, this single survivor flowered.  And the moral of this story is - when it comes to plants, never give up!
5 tags
My Latest Release...
My Mills and Boon Modern Romance, The French Aristocrat's Baby, has been released in the US as a Harlequin Presents Extra with the new title,The Count's Challenge. Here's the cover, and you can get more details from: http://www.eharlequin.com/storeitem.html?iid=23974
4 tags
Now It's Time To Give Leo A Girl...
Last time I wrote about my new WIP, I told you how I found my hero.  It'll take a strong woman to iron out Leo Cassini's flaws. So step forward, Alexa Crane! That's her, hiding behind this comforting pile of pancakes. On the outside, Alexa is a hard bitten business woman - but that's only because she has become an expert at hiding her problems. Unknown to Leo, Alexa is...
3 tags
Inheritance
This is my grandmother, with my aunt and uncle. I don't know the date of the photograph, but as my aunt is in her early eighties now it must have been taken in the late nineteen-twenties. It was sent to my grandfather, who was serving in the British Army in India at the time and had never seen his new little daughter. In those days air travel was an unimagined luxury. The journey from...
5 tags
Men Make Me See Stars...
…in several different ways! For my birthday the other day my husband gave me the latest book on the Hubble space telescope, which helped with my new work in progress in an unexpected way.  I've been inventing a background for my new hero. I like to get the name first, then build up the character from there and as I was reading my new book, the word Cassini jumped out at me. The...
3 tags
Woke Up Feeling Like Snow White...
…Then Son #1 magically transformed me into The Wicked Queen. He had wolfed down his breakfast, then asked to go on the computer. I said no.  He said he had a sore throat. He looked all right. His temperature was normal. I made him go to school, but he cried all the way there. With his history of tonsilitis, I'm now waiting for a call from school for me to go and collect him -...
3 tags
Another Great Birthday
It was my birthday while I was working hard on a Modern Romance/Presents WIP, so there wasn't much time for partying. My DD came home from university especially for the big day, and my husband took the day off from work. We always open presents before the school run so that everyone can share the fun, so it was an early start, as usual. I got another three Lindsey Davies books, a cookery...
3 tags
HARD AT WORK
I've just turned in my latest manuscript for Harlequin Mills and Boon, so now the waiting begins. To make the time pass a little more quickly I'm already working on my next Modern Romance/Presents/Extra title, and of course there's always lots to do around the house and garden. The drought continues, so I have to be careful how much water I use. Any rain that falls drains into...
3 tags
A Friend Indeed...
Writing is a mainly solitary business, but it helps to have a listening ear when you're trying out ideas.  This is my daughter's cat: he lives under my feet while she is away at university. Jinks is a Norwegian Forest Cat, which some say is the ancestor of the Maine Coon. He takes his position as Head of Household very seriously, and also operates as Chief Pest Control Officer in my...
4 tags
May Competition
There's still time to enter my May competition - just email me at christinahollis@hotmail.co.uk with the words 'May Competition' in the subject line to be included in the draw for signed books. As an incentive, here's the product shot -  Hot stuff!
3 tags
Strawberries - But Where's The Cream?
It's my birthday this month and I love strawberries, so I always try to have a few ready for the big day. This year, probably because of the exceptionally hard winter and subsequent beautiful spring, the plants I have in the greenhouse have excelled themselves. The smell of ripe fruit warmed by the sun is lovely. And they taste even better than they look!
New Week, New Wallpaper
What do you think of the new background? OH perfected it over the weekend. Now it's back to work for us both. He's returned to the city, DD's at Uni and Son #1 is suffering SATS. That leaves me alone, but up to my ears in revisions so it'll be quiet here for a while though I'd love you to drop in at http://www.christinahollis.blogspot.com, or Twitter, where I...
Happy Mothers' Day, USA!
Whether or not you're a mum, I'd love you to join me at http://bit.ly/bB8yjl  where I'm blogging at authorsoundrelations about family life. You can also catch up with me at http://www.christinahollis.com and http://www.christinahollis.blogspot.com. But whatever you're doing today, have a wonderful time. Christina x
2 tags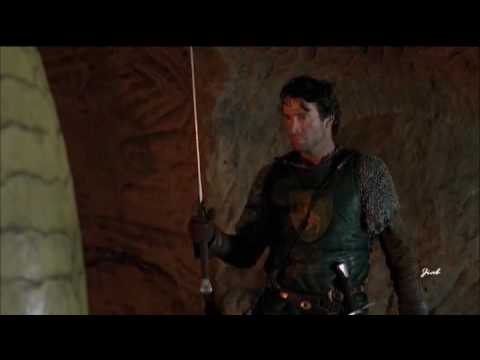 3 tags
Was It Really A Week Ago?
- And some other things I bet Prince William and the Duchess of Cambridge have said in the past seven days: I wish we could have the day all over again. I could have crowned Harry when he…(insert jape of choice). That was a delicious meal, Darling. No, really. And maybe even… Could you call the fire brigade, Gorgeousness? I'd like to take my wedding ring off to do the...
May Competition
  Drop in to my website,  http://www.christinahollis.com, where you'll find details of the competition I'm running throughout the month of May. 
2 tags
Busy At The WaxFace
Great picture, isn't it? It's from Microsoft clipart, but unfortunately I've lost the credit so I can't tell you who took it. I've just finished watching bee farmer Gareth Baker on BBC 1's Countryfile. He's a member of my local beekeeping group and we often benefit from his expertise. If you can catch the programme on IPlayer, you'll see him...
Testing, testing...
Just testing my new Tumblr account christinahollis.tumblr.com.  This post should also appear on my Twitter and FaceBook pages.
2 tags
The Latest From Christina Hollis.
Christina's very first Modern Romance, The Italian Billionaire's Virgin has been reissued as part of a collection entitled The Hot Headed Virgin. Christina is delighted to be included in this three-in-one with Melanie Milburne's The Virgin's Price and Trish Morey's The Greek's Virgin.   Visit http://www.christinahollis.com for more details.
1 tag
Christina says Hi...
…and thanks to everyone who drops in at www.christinahollis.com, reads www.christinahollis.blogspot.com and community.eharlequin.com/blogs/christina-hollis